Fats, oils and grease (FOG) are the cause of most sewer pipe blockages. All food service operators must install a grease trap or grease removal device to prevent blockages. Grease Guardian provide every type of grease trap. Our products are designed with quality in mind. Scroll through all our waste management products to choose the product that suits you.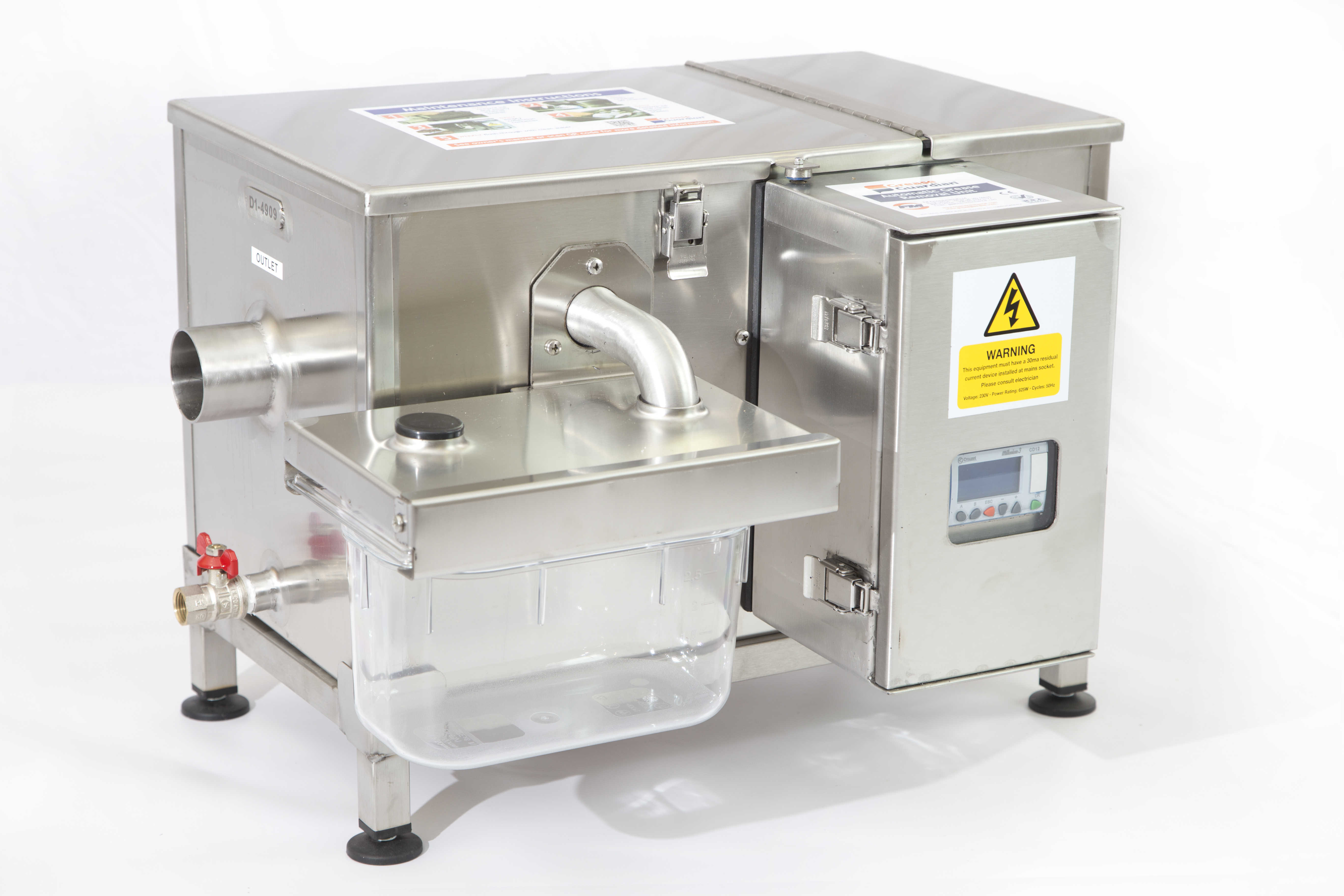 Grease Guardian Automatic (Under-sink) Range
The Grease Guardian Automatic Range is the best selling undersink grease removal device in the world. Compact and easy to use the Grease Guardian D and X series traps food waste and fats and removes grease with a highly efficient skimming programme. The Grease Guardian can be connected to pot wash sinks, pre-rinse sinks and combi ovens. These units are compact enough to fit any application and require minimum ongoing maintenance.
View Models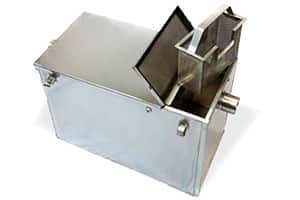 Stop grease from entering pipes with high quality stainless steel grease traps by Grease Guardian. Wastewater from the kitchen is directed through the inlet of the Grease Guardian® GT Range where a removable strainer basket collects any solid debris. Grease in the waste water floats to the surface and is trapped while the clear water leaves the unit and enters the drainage system.
View Models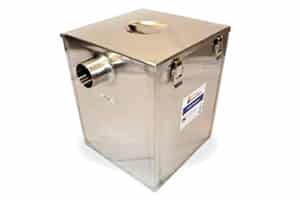 For general food waste the ST2-23 range with removable filter basket is the perfect option. Ideal for food preparation sinks, meat counters and positioning upstream from grease traps. In-Sink and under-sink options available.
View Models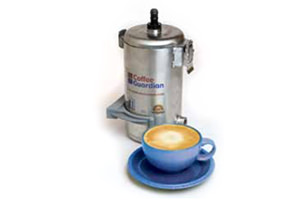 The ST2 and ST4 coffee waste filters can be installed under sinks used in cafes to strain coffee grounds and other fine sediment. Coffee grounds have become a major cause of pipe blockages. The under-sink option can take the waste from the sink as well as the coffee machine itself.
View Models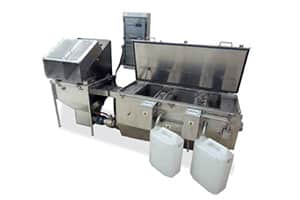 Industrial & Marine Applications
Centralised grease traps and grease removal unit for large flow applications. For large volumes of fats, oils and greases select a centralised Grease Guardian to manage high volumes of waste through automatic screening and grease removal. The units guarantee the highest levels of grease extraction in a compact system. With automated self cleaning and options for sea going vessels the Grease Guardian centralised and marine range is a state-of-the-art method of stopping food and grease waste from blocking pipes.
View Models